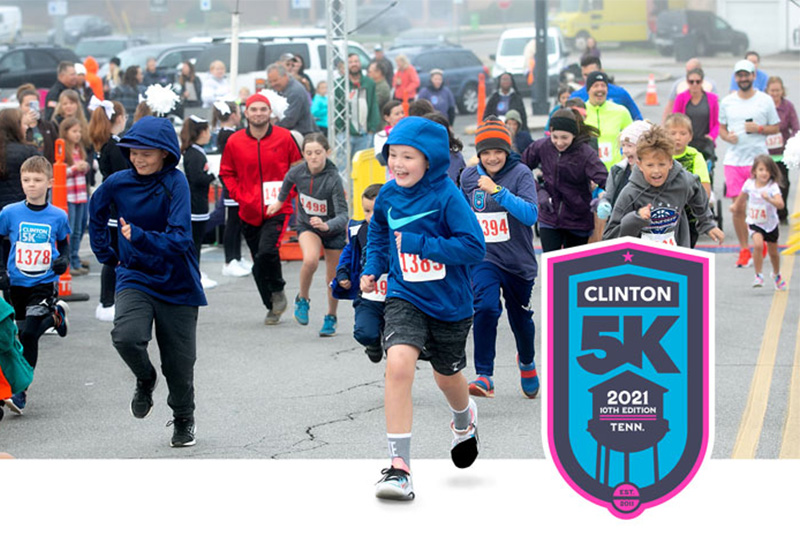 02 Oct

2021 Clinton 5k

The Clinton 5k & 1 Mile Fun Run is held annually and all proceeds act as a funding source through competitive grants for schools and instructors to directly impact the health and wellness programs and activities in our county and city school districts.

The Clinton 5k & 1 Mile Fun Run is hosted by The Education Foundation for Clinton City and Anderson County Schools and raises funds to support the Health and Wellness grants awarded to schools & instructors to initiate, maintain, and continue health and wellness activities and practices with the students. Click here to find out more about the health and wellness grants that have been awarded.
OCTOBER 23, 2021
9:00 A.M.
To be held 355 Commerce St, Downtown Clinton
For more information, please email info@clinton5k.com.