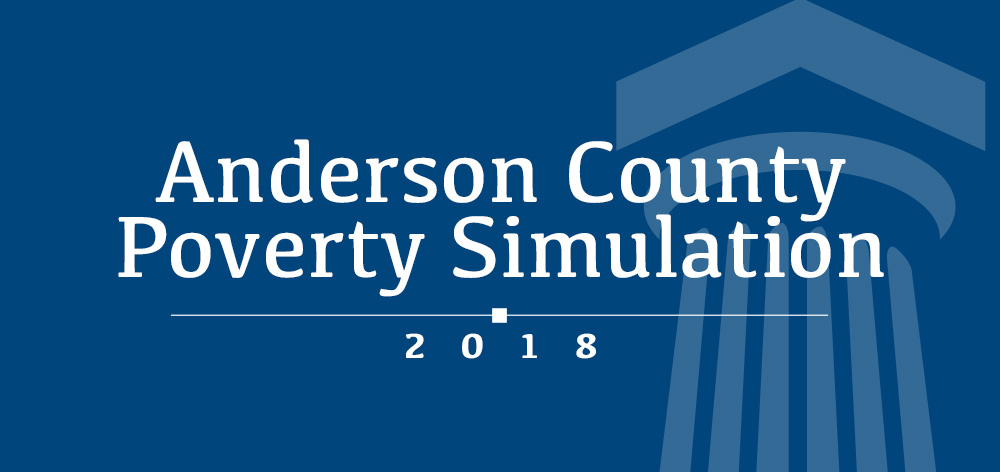 24 Sep

Anderson County Schools Poverty Simulation

This summer, staff members from Anderson County Schools participated in a poverty simulation exercise designed to sensitize educators about the day-to-day struggles facing many of our local families. It also provides participants the opportunity to recognize the interconnection between education, parents, children, and the community. It simulates issues such as limited resources, transportation, incarceration, grandparents raising their grandchildren as well as struggling with health and employment issues. It also highlights impacts facing educators as well as their students, parents, and schools, daily.

The Poverty Simulation Kit was purchased by the Education Foundation to help educators rethink challenges facing their students and discuss how schools might address these issues. By the year's end, poverty simulation exercises will be conducted across the county. This exercise supports the Foundation's mission to foster academic development, develop teachers and encourage community involvement.